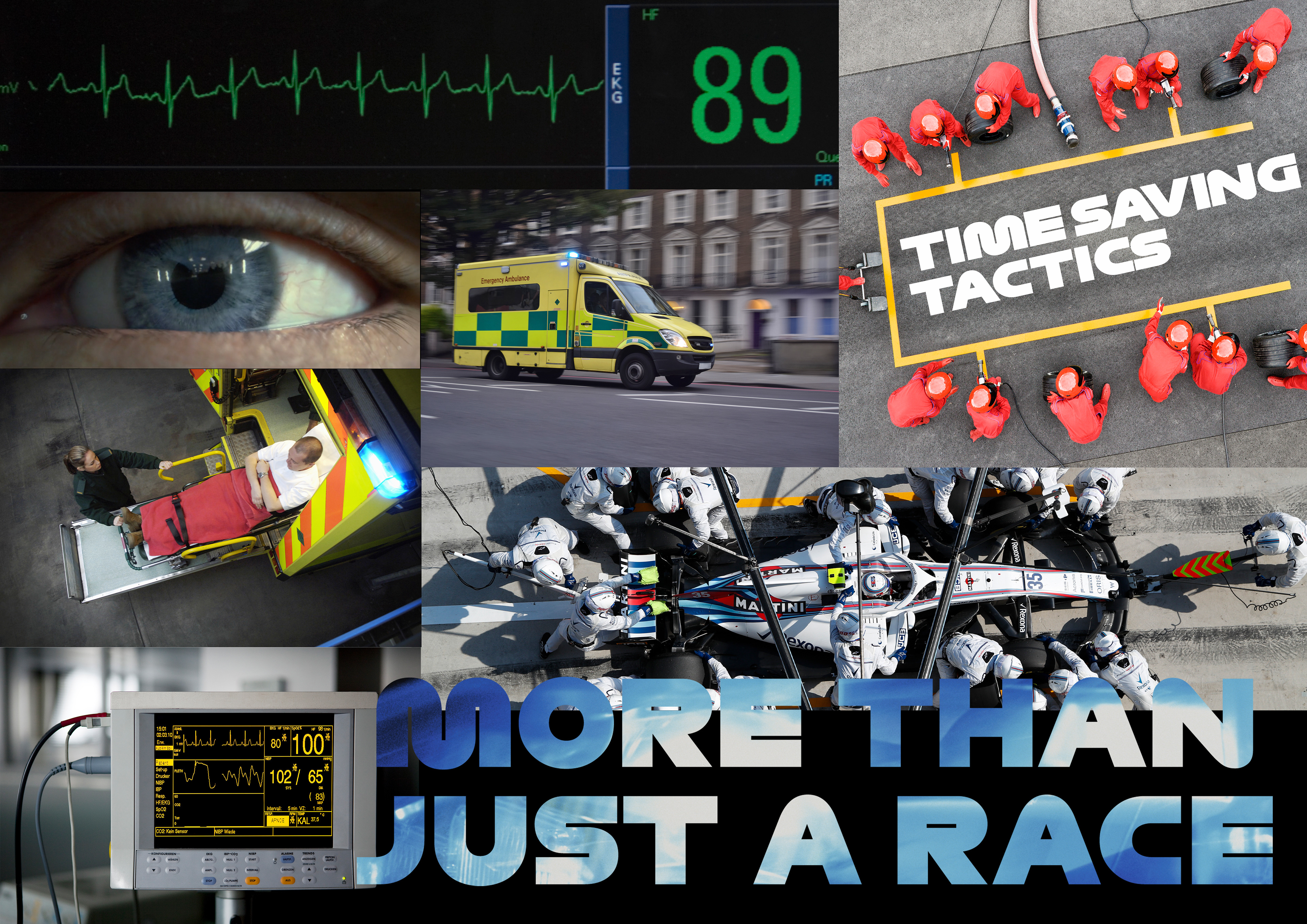 During a race, a Formula 1 pit crew make changes to a car in roughly 2.8 seconds. It's fast, coordinated and well planned.
A&E sectors in UK hospitals are often really busy and the injuries that come in require quick reactions and teamwork to attend to emergencies.
Pit crew teams are working with hospitals in the UK to work on strategies which improve the performance and speed when an ambulance arrives at the hospital.
—
We shoot a close-up of someone appearing like they're in the middle of a Formula1 race.

His eyes are moving fast and looking around with intensity and focus.
Commentary in the style of an F1 team radio comes on saying "15 minutes to go, keep up the pace"
Cut to fast shots of an ambulance speeding on the streets filmed from above, overtaking and weaving.
A Formula1 pit crew assemble at A&E with all their equipment and gear ready. There are painted markings on the floor indicating various instructions.
The ambulance speeds into A&E and stops in the same scene as a pit stop.
The ambulance door flings open and the patient is rushed out.
Helmets and protective clothing are thrown off and it is revealed these are the doctors and medics that are going to help the patient and into the hospital.
The ambulance doors shut and it speeds off again.
Footage in the bold super: Pushing the limits of performance in every race